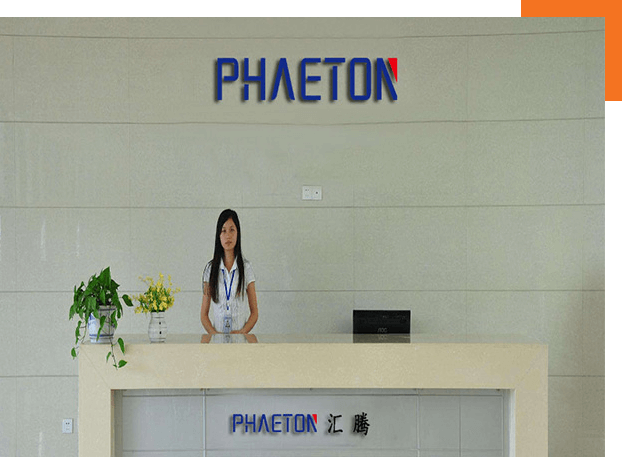 about us
WELCOME TO Phaeton
Since its founding in 2015, PHAETON Electric is dedicated to become a dominant leader in R&D, Manufacturing and Sales of Industrial Automation Control and Green Energy products involving Variable Speed Drives(VFD), Solar Pump Inverter etc…
PHAETON master the core technology of control algorithm and have a great R&D team who are own more than 12 years of INVERTER technology and all they come from like INNOVANCE, INVT etc. Our workers all are experienced in the VFD area and more knowledge about the manufacturing process of assembling and testing to maintain the quality.
Our customer/partner/user are widely distributed around the world, such as USA, Brazil, Mexico, India, Pakistan, Bangladesh, Yemen, Saudi Arabic, Somalia, Egypt, Morocco, Kenya, Sudan, South Africa etc…. Our customer have wining a good market and reputation by their great efforts with our products.
PHAETON will continue to make great efforts to improve the Technology, Quality and Service!